Sections
Text Area
In 2020, HKSCC developed a strategic plan for the eight UGC-funded universities to situate the consortium as a leading platform for sustainability in Hong Kong. Following the adoption of the strategic plan, a new set of initiatives to promote the United Nations Sustainable Development Goal #12: Responsible Consumption and Production amongst the eight campus communities was developed.
Text Area
According to the United Nations, the global "Material Footprint" has increased by 70% from 2000 to 2017. Every minute, a million of plastic drinking bottles are purchased but only a few of them are being recycled. Similarly, invisible resources, such as energy and water, continue to be consumed at an  alarming rate. It has come to our attention that we need to put more focus on SDG#12 - Responsible Consumption And Production, and protect limited resources by reviewing consumption patterns, including overconsumption, unequal consumption and consumer activism. SDG#12 is very important as it underpins every other Sustainable Development Goal, from Zero Poverty to Peace and Justice. It also covers all walks of life, including consumers, retails, business sectors, governments and etc.
Jockey Club Sustainable Campus Consumer Programme (the programme) was officially launched in 2021. With the funding from The Hong Kong Jockey Club Charities Trust, the programme will work around three core focus areas:
Text Area
The programme will implement a series of campus improvement (installation of electricity meters, behaviour-activated showerheads and takeaway container borrowing programme) and education initiatives (Sustainable Campus Leadership Programme, Zero Waste Workshop, etc) across the programme period to achieve the following collective target:
Left Column
Image
Image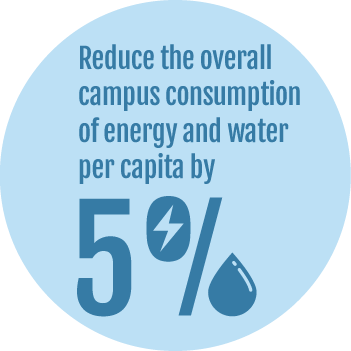 Middle Column
Image
Image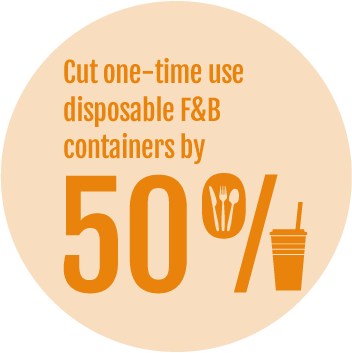 Right Column
Image
Image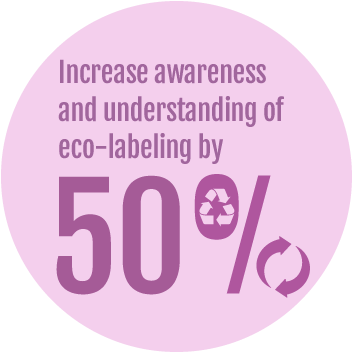 Text Area
By sharing project design and implementation resources, the programme will leverage the impacts of individual Consortium members by providing a multiplier effect, generating greater collective outcomes than the sum of the same work done individually. The collaboration will generate the distinctive benefit of being able to analyze the impacts over the various campuses, allowing us a unique ability to disaggregate the specific results and identify the features that are most effective across different campus settings.
Finally, the project intends to package the results in ways that are sharable and expandable for other schools, stakeholder groups, and entities in Hong Kong. The packaging of the deliverables, with usable graphic features, FAQs, starter guides, and implementation recommendations, will create an accelerator effect across our region.